I used my IFU-30 Unit, so there was no need to remove the RF Unit. As I didn't wanted some wires to the left or right side.
I put all needed connections to the rear side. Power, RGB-Out, Audio Out.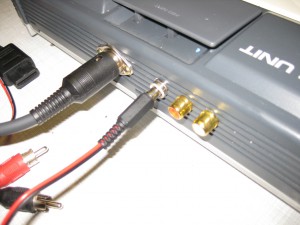 I opened the RF-box removed the orignal switch and replaced it with UWRC switch.
ground to one side and the other side of the switch to the uwrc board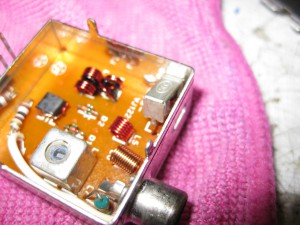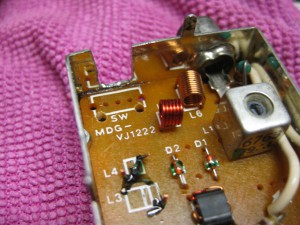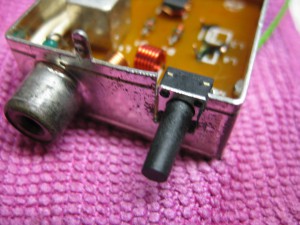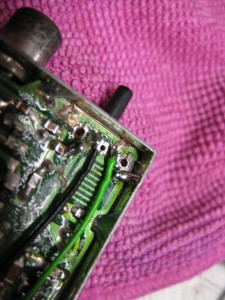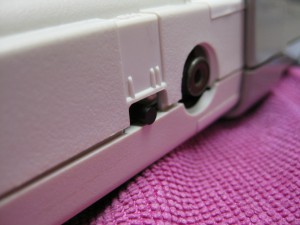 thanks again to micro, for his great Idea how to make the UWRC plugable, by removing the filters.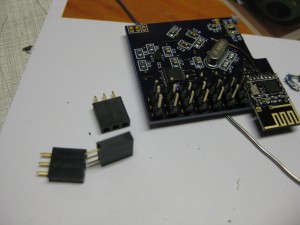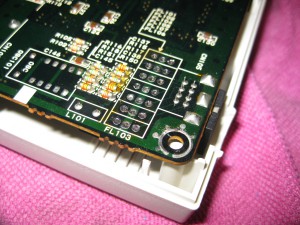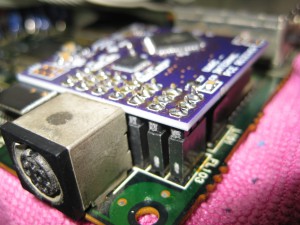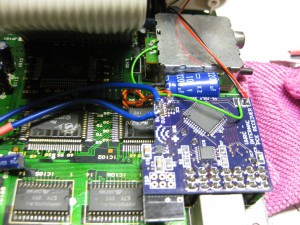 green wire uwrc controll switch, red and black to the signal led combo I created at the upper side
blue "bigger" wires to the 7805 replacement for swiching the pce off/on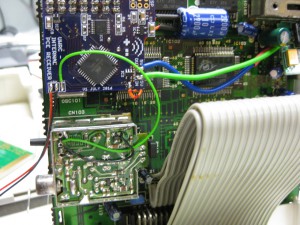 a red 5mm led and a green 5mm led dremel work and to the ventilation grid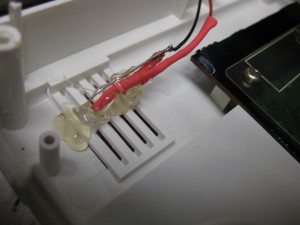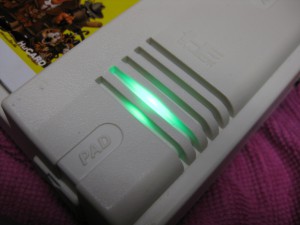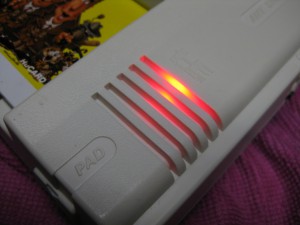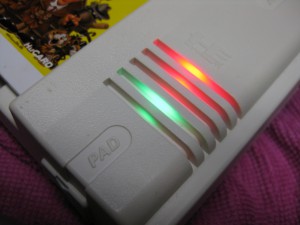 no more heat -> replacement of the 7805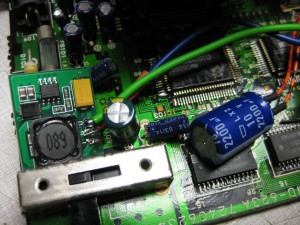 Great feature, you can power off and on the PC-Engine via holding select and Run for around 1sec. Ideal for users of everdrives. Hope this feature will find his place in all new internal receivers from micro

Final Pic