today I done the switchless mod for a PAL Mainboard.
Its the third different mainboard i looked at.
Mainboard PC BD SATURN MAIN VA0 Pal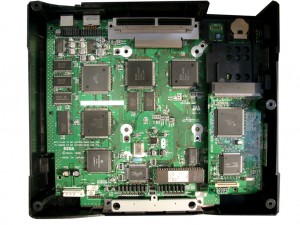 At the solder Side you will find some Jumper from JP 6 to JP 13
cut the three circuits at Jumper JP7,JP10,JP12 for Language preparation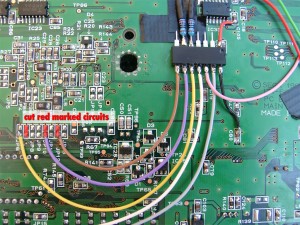 remove Jumper 2 (50Hz, 60Hz switching)
Wire PIC like shown at the picture: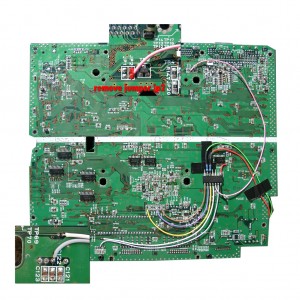 For make the Reset Button work, you have to cut this circuit on the parts site of the mainboard: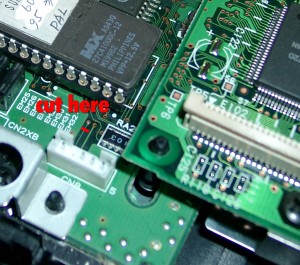 Remove the LED PCB. It holds a 5x2mm square LED.
Replace it by a Duo LED and use some glue
Left red wire, middle GROUND (take it from the mainboard), right green wire.