I found a nice Troll, fits into the MM Theme and put it on the left ramp.
With the help of some plastic it can connected to the left ramp.
The eyes where replaced with yellow/orange 3mm Leds for the Eye glow mod.
If you want a Troll including this eye led mod you can order it here:
http://www.wolfsoft.de/shop/product_info.php/products_id/14870
or sent me an email to klaus@wolfsoft.de and I will take care of you order. Please sent me your complete adress for checking the shipping costs.
I done the two holes first with a 1,5mm drill, then with a 2,5mm.
After this I drill a hole from the back to the eyes the holes are like a Y.
Look here: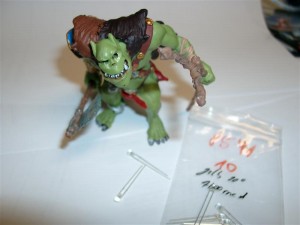 First Led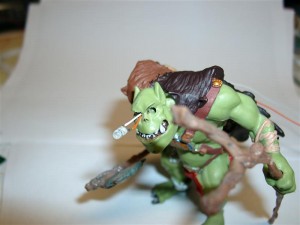 This helps me to get the two flex wires though the hole: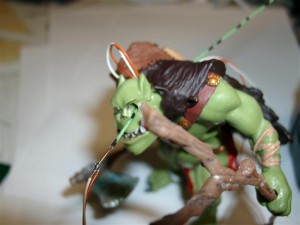 both Eyes replaced by leds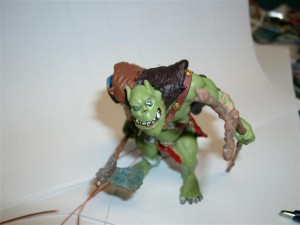 first glow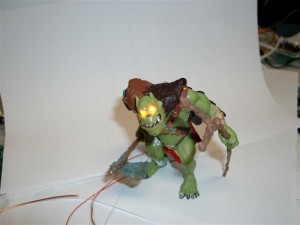 dark glow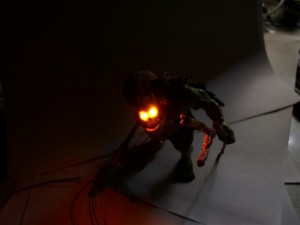 pics on the playfield will follow…
Preview without LED MOD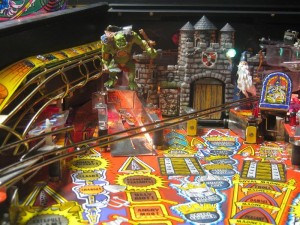 today I got the lasered plastics look here
I connected the feed with two screws and I don't have trouble with airballs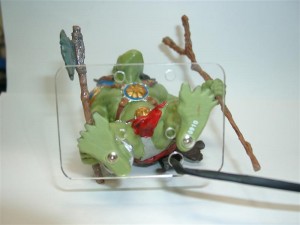 free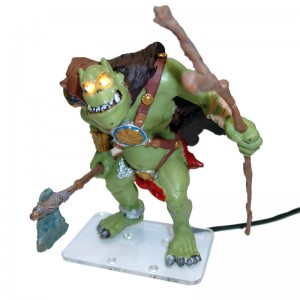 Here you can see it in action: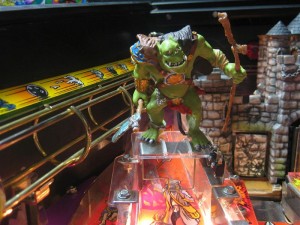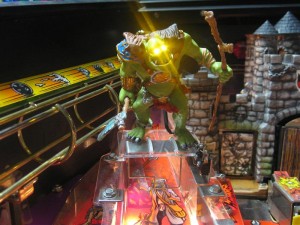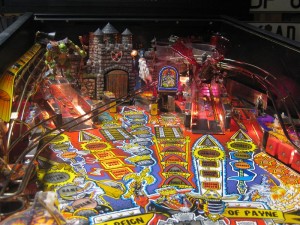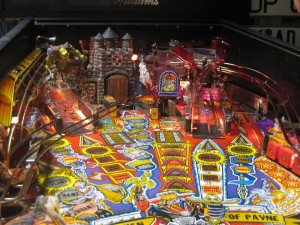 Here you find a video: