I wasn't happy with the Merlin standard Mod and I have some ideas in my mind.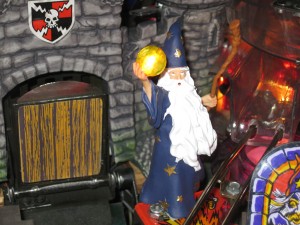 So the deluxe Edition was born…
If you want some you can buy it at wolfsoft.de
Or look here for the attack from the merlins – a funny – link
The deluxe  have to more features:
a) blue Color replaced by yellow. So it fitts better to the medieval Theme.
b) a flasher effect of the ball in red
Step a):
I done some modifications on the Merlin Mod.  As blue is not my favorite color, I decided to make yellow for the Merlins Magic Insert instead of blue.  This color fitts better to the MM theme.
Therefore I need more Leds. I found some SMD-RGB Leds and put them on the 5mm LED as you see in the following pictures.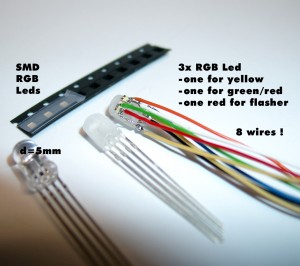 So I have to add 8 wires to the "combo LED".
Step 2:
I wanted to integrate a flasher effect. So I added a 3rd SMD-Led for this, because of the different Voltage Supplys in the pinball. The Led is connceted parallel to the right down flasher.
And all 8 wires must go through the little arm of the Merlin: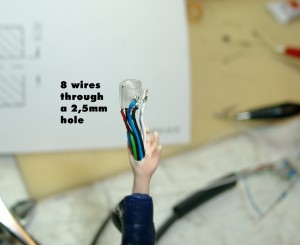 Its very small and you need a lot of soldering experience…
In the last state I was in search for the needed molex connectors and found them.
So its possible to make these Mod complete solderless. You have only to connect the Merlin in beetween Magic Hole Insert and the flasher right down.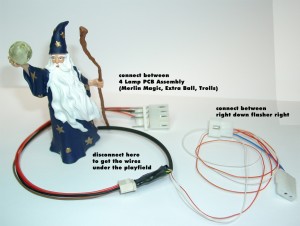 Here you can see howto add the wires to the playfield:
connect the "combo" to the Insert PCB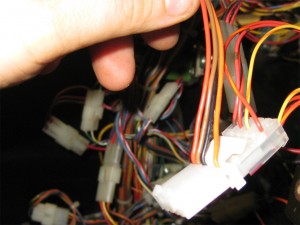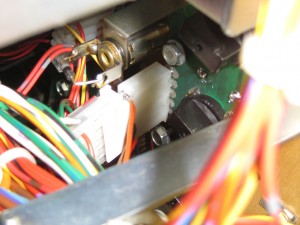 add the flasher molex here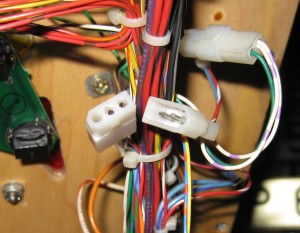 Some picture of the final merlin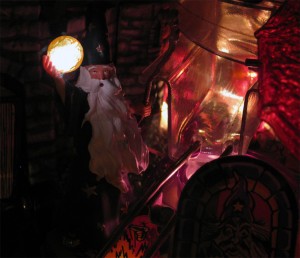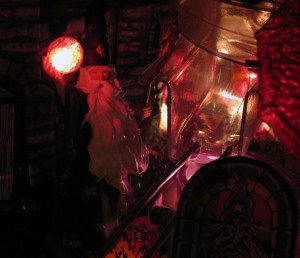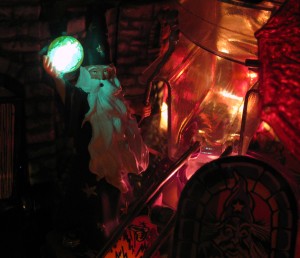 Video: