today I received the balltop for my Sanwa JLF-TP-8YT Stick.
Here you can see a milky white balltop 37,5mm diameter with 6mm insert for use in arcadesticks.
You will find a RGB-Led inside for make all colours you wish
On the left site you will see a standard red balltop.
In the middle the milky one, right the milky one with LED on: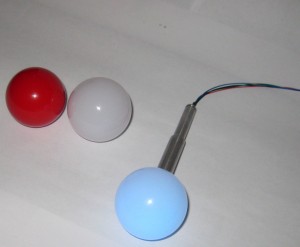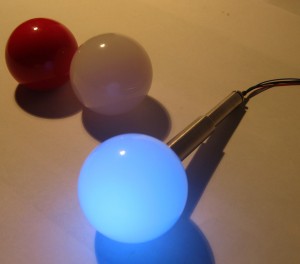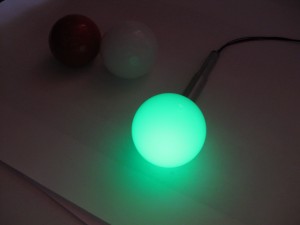 Video