After getting this great mashine. I Think its time to make a diary about the mods, repairs I done to it.
here some pictures after receiving in August 2010
a) It works but  the DMD is right down darker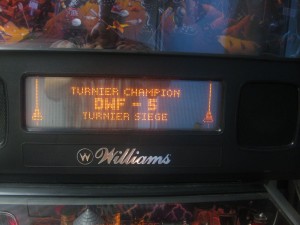 b) The Eprom Version is 1.0 on ipdb I found a 1.09.
d) The Drawbridge is not 100% up. Its a little bit open in the up state.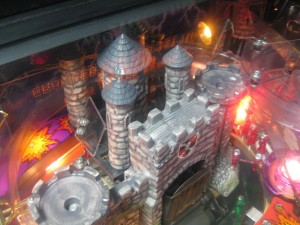 d) The Decal
is not the best some scratches where painted with a edding..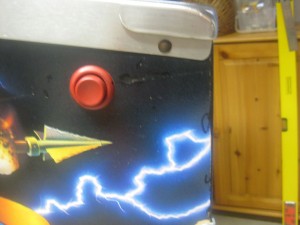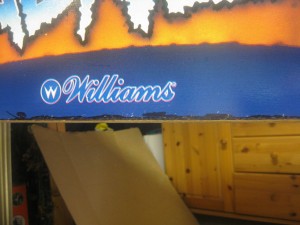 Whats this?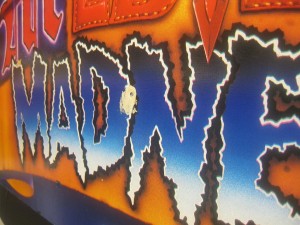 e) The playflield
can this black parts removed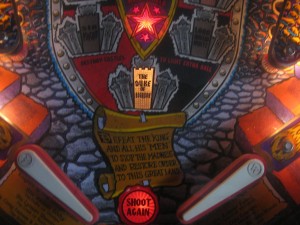 Was macht man hier: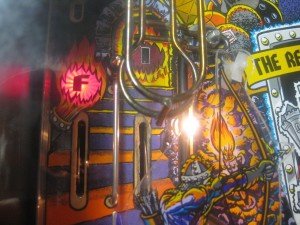 Some Infos about the Power Driver PCB Assembly
F108 ->Led 105 -> +50V solonoids
F107 (4A)-> Led 104 -> +20 V Flash Lamp Power
F106 (5A)-> Led 102 +18V DC  -> +12V DC -> Led 100
F105 (4A)  -> Led 101 +5V DC
F109 (4A)  -> Led 103 +12V unreg.